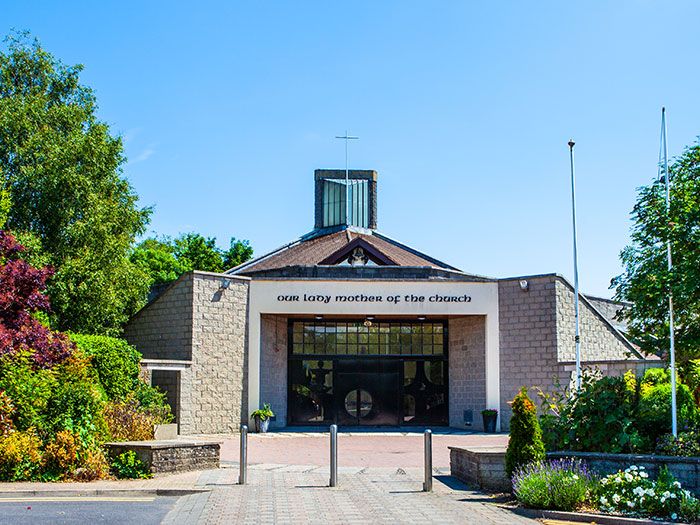 Covid-19 restrictions apply

Our Church is open daily for the public celebration of Mass and for personal prayer.
Covid-19 restrictions limit the number of people who may attend Mass to 50 people in the main body of the Church and 15/20 people in the gallery area.
All Sunday and weekday Masses are live-streamed on the webcam daily.